People are often confused about the differences between skilled nursing facilities and hospitals. Skilled nursing facilities and hospitals offer different types of care, and it's important to understand the differences before deciding where to receive care. 
This article will help clarify some confusion by outlining the key differences between skilled nursing facilities and hospitals.
What Is Skilled Nursing Care?
Skilled nursing care is a type of medical care licensed professionals provide to residents. It can be used to treat a wide range of conditions, from short-term injuries to chronic health conditions. Skilled nursing care can be provided in various settings, including hospitals, nursing homes, and home health care agencies.
The type of skilled nursing care that is provided will depend on the patient's needs. Some common services provided by skilled nursing care providers include wound care, IV therapy, and medication management. Skilled nursing care providers can also help patients with activities of daily living, such as bathing, dressing, and eating. In addition, skilled nursing care providers can provide emotional support to patients and their families.
A skilled nursing facility (SNF) offers a higher level of care than a traditional nursing home. Patients in an SNF require constant medical attention and supervision due to their complex health needs. While nursing homes focus primarily on providing custodial care, SNFs provide both custodial and skilled care.
The staff at an SNF includes registered nurses (RNs), licensed practical nurses (LPNs), certified nurse assistants (CNAs), physical therapists (PTs), occupational therapists (OTs), and speech therapists (STs). In addition, SNFs have a team of doctors, social workers, and dietitians who work together to create individualized care plans for each patient. As a result, patients in an SNF can expect to receive the highest quality of care possible.
How Do Skilled Nursing Facilities Differ From Hospitals?
Skilled nursing facilities (SNFs) provide a higher level of care than a traditional hospital. Patients in an SNF are generally more stable and do not require the intense, around-the-clock monitoring that those in a hospital do. SNFs also provide rehabilitation services to help patients regain their independence.
In contrast, hospitals provide medical care for seriously ill or injured patients who need intensive treatment. Hospitals also have more staff and resources than an SNF, as they are equipped to handle emergencies. When deciding between an SNF and a hospital, it is essential to consider the needed level of care.
When you enter a hospital, you are placing yourself in the care of medical professionals. You can expect that the staff will provide you with the highest standard of care. They will work to ensure that you feel comfortable and safe and that your needs are met.
By understanding what to expect from a hospital, you can help ensure you receive the best possible care. You can also expect the hospital to follow all applicable laws and regulations. This includes maintaining a clean and safe environment, ensuring that all staff are properly trained, and protecting your privacy. If you have any questions or concerns, you can expect the hospital staff to be open and honest with you.
How Do I Know What Type of Care I Need?
To determine whether you need to go to a hospital or a skilled nursing facility, you need to think about the level of care you need. If you can care for yourself and just need a place to stay while you recover, then a skilled nursing facility may be a good option for you. However, a hospital is likely the better choice if you need more intensive medical care.
It's important to talk to your doctor about your options and what they recommend for your particular situation. They can help you make the best decision for your needs.
Who Are Hospitals For?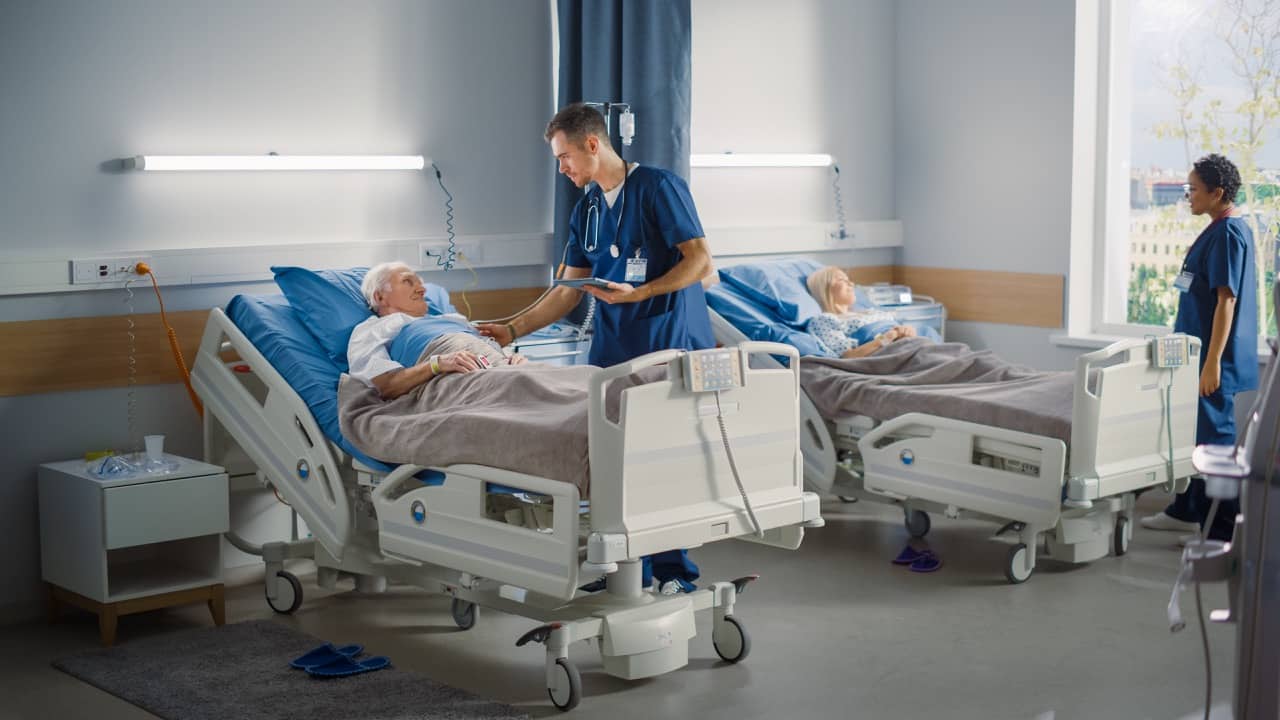 When most people think of a hospital, they picture a building where patients go to receive medical treatment. However, hospitals actually serve a much broader purpose. They are also places where medical research is conducted, new treatments are developed, and future doctors and nurses gain experience. In other words, hospitals are not just for sick people but also for the entire community's health.
When you are admitted to a hospital, you will be assigned to a specific ward based on your condition. The most common type of ward is the medical ward, which is for patients who require general medical care. Other kinds of wards include surgical wards, psychiatric wards, and rehabilitation wards. You may also be admitted to an intensive care unit (ICU) if your condition is very serious.
Who Are Skilled Nursing Facilities For?
Skilled nursing facilities, on the other hand, are for patients who need long-term care. This could be because they have a chronic illness, are recovering from surgery, or need help with daily activities such as bathing, eating, and dressing. Skilled nursing facilities usually have a lower staff-to-patient ratio than hospitals, so patients can get the individualized care they need.
In general, skilled nursing facilities are more like a home environment than a hospital. Patients typically have their own room and can move around freely. There are also usually more social activities, such as outings and group therapy sessions.
On the other hand, hospitals are typically more focused on medical care. Patients in the hospital usually have a roommate and cannot move around as freely. There are also fewer social activities available.
Skilled nursing facilities offer many benefits that hospitals simply cannot provide. But, hospitals are more capable of handling serious medical needs. Ultimately, deciding which type of facility to choose depends on a person's medical needs. So, if you or a loved one needs skilled nursing care, research your options and choose the facility that is right for you.
Conclusion
Knowing which type of care is right for you or a loved one can be challenging. The best way to make this decision is by consulting with your doctor. They will be able to tell you what the patient's individual needs are and recommend the appropriate level of care. The most important thing is to get the necessary care for a full and speedy recovery.