How To Find A Facility & How Much It Costs
Minnesota Memory Care Faclities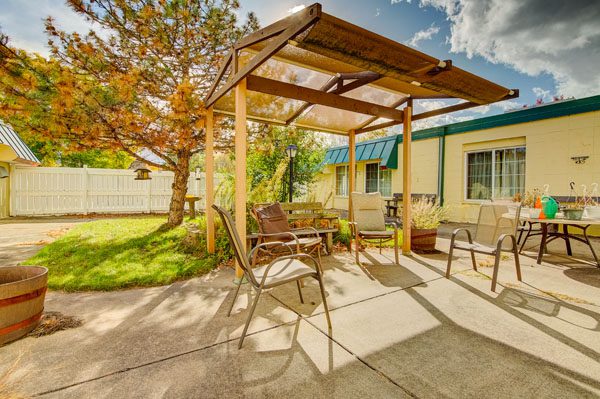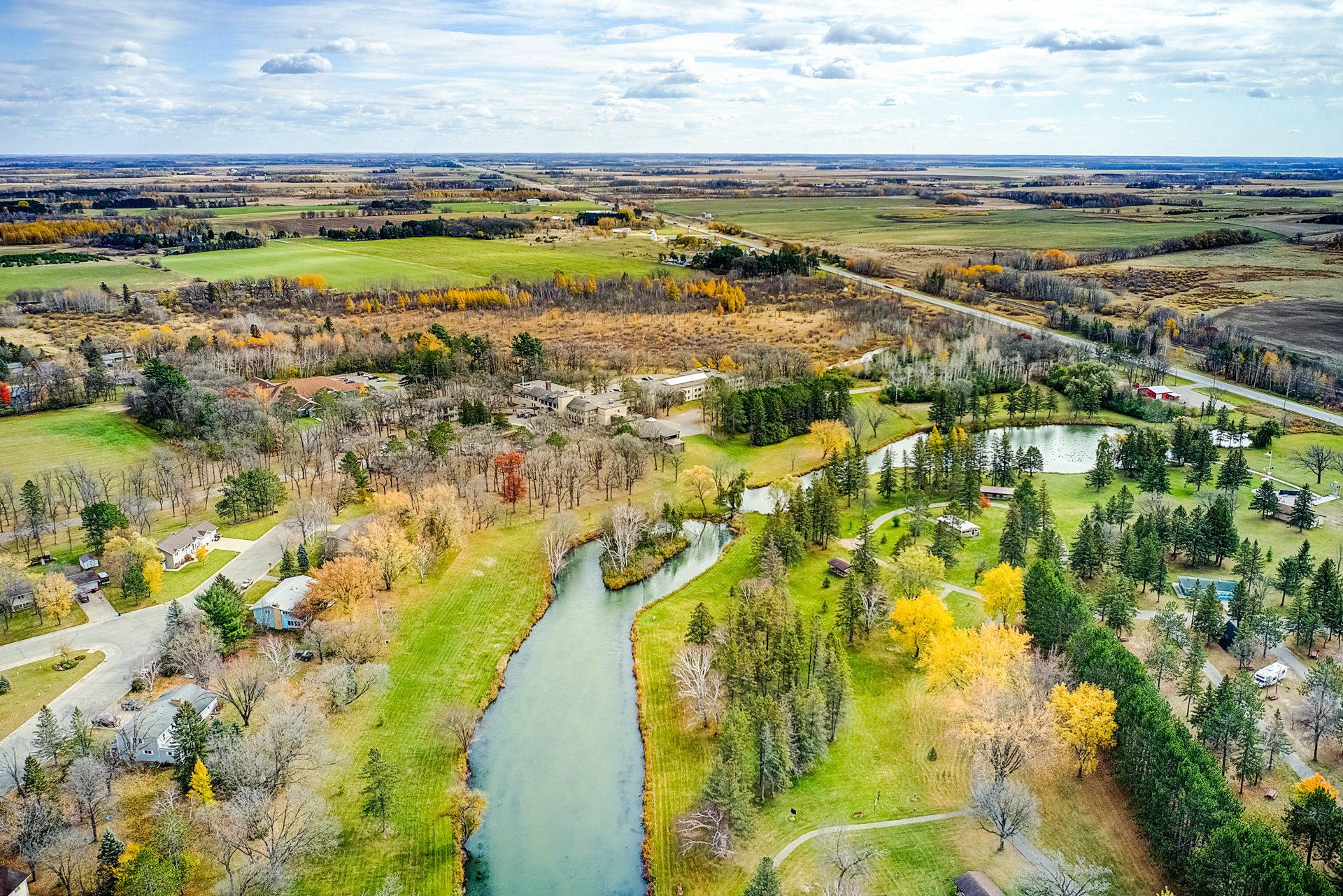 Wisconsin Memory Care Facilities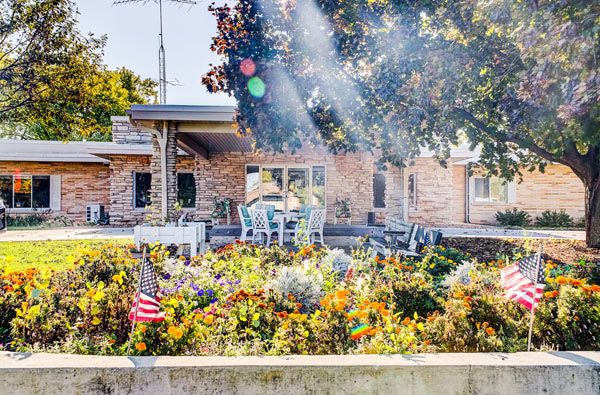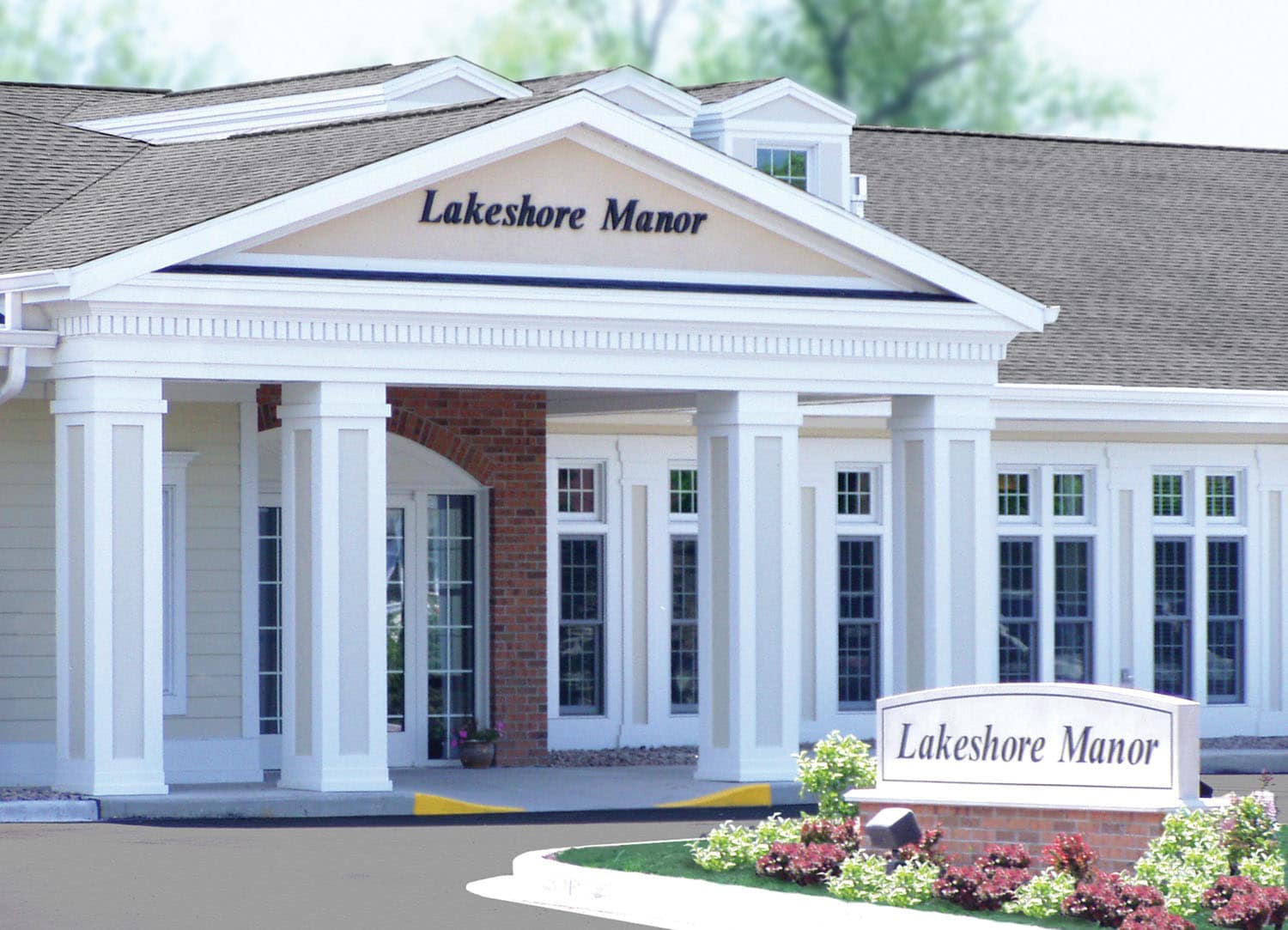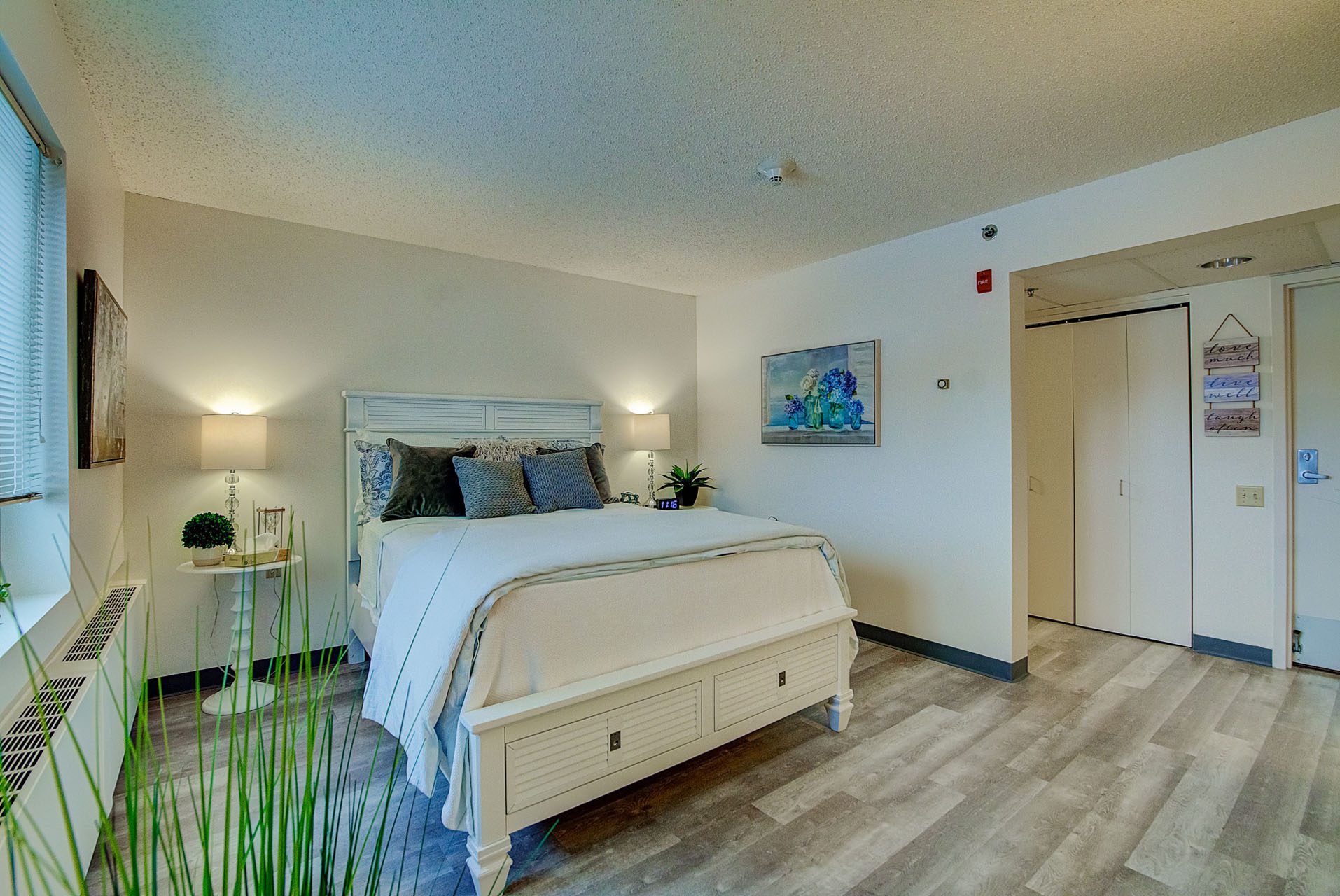 Friendly Village Rehab & Nursing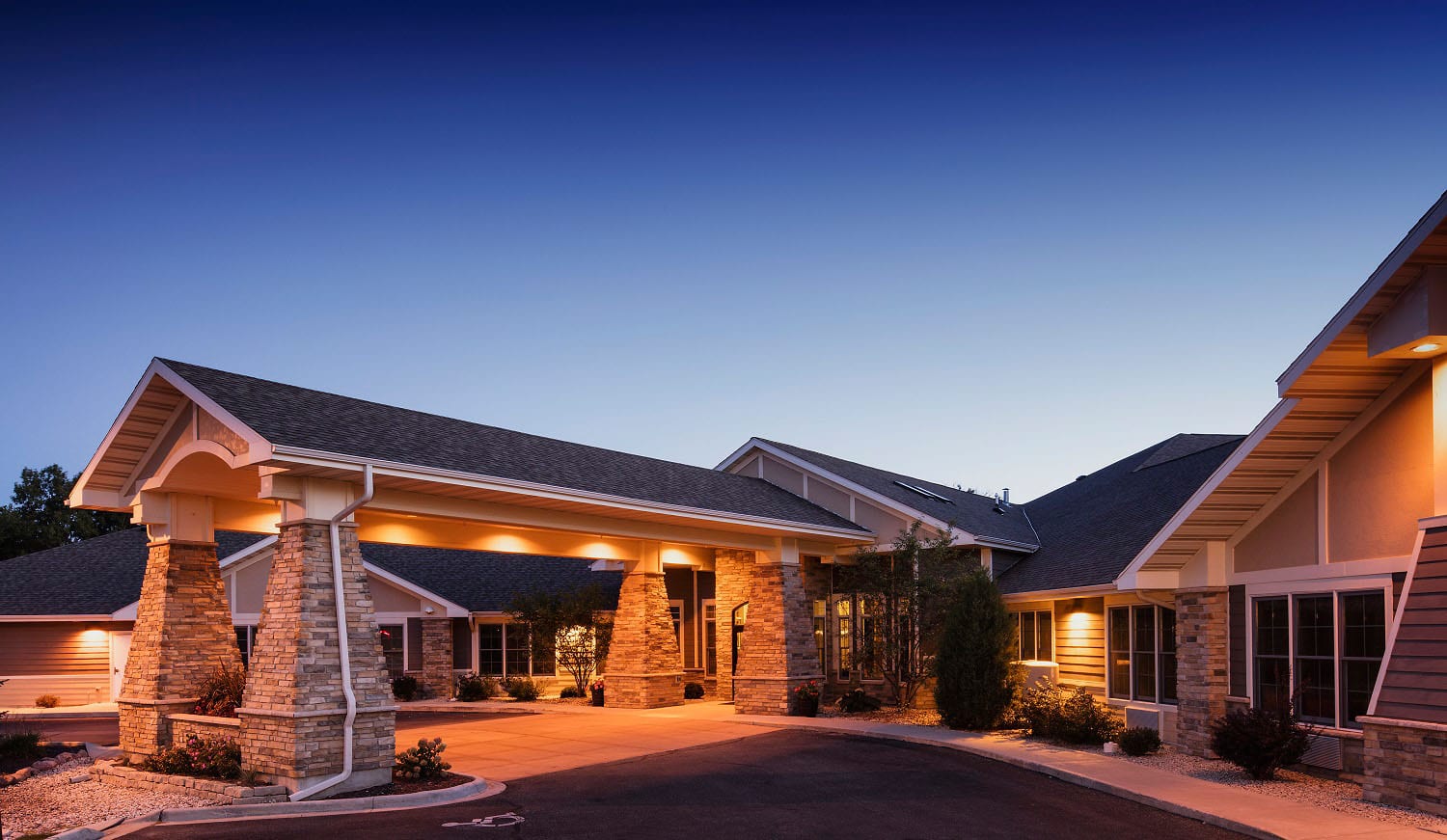 Memory care is a type of long-term care that is specifically for seniors who have memory loss and other related conditions. If you are caring for a loved one who has been diagnosed with Alzheimer's disease or another form of dementia, memory care may be the best option for them. In this blog post, we will discuss what memory care is, how to find a facility, and how much memory care costs.
What Are the benefits of memory care?
The benefits of memory care are numerous. First and foremost, memory care facilities provide a safe environment for seniors who have memory loss and other related conditions. They also offer specialized services that can help improve the quality of life for those with memory issues such as Alzheimer's disease or other forms of dementia.
Specialized services include helping residents maintain their independence by providing them with activities that promote socialization and cognitive function. Memory care facilities also provide memory loss resources such as memory tools and memory games that can help slow down memory decline or even reverse it altogether.
What is included in memory care? What does a memory care facility do?
In memory care, residents typically have their own bedroom and bathroom. Meals are also provided in memory care, as well as laundry and housekeeping services. Activities and socialization are key components of memory care, so most facilities include common areas for residents to congregate and spend time together.
Some memory care facilities also offer pet therapy, which is known to be beneficial for memory care residents. At Eden Senior Care memory care facilities, residents enjoy activities that weave opportunities for wellness, enrichment and creativity. 
Memory care facilities offer 24-hour care and supervision, so memory care residents can feel safe and comfortable throughout the day. The staff at memory care facilities are highly trained to deal with memory loss issues such as confusion, anxiety, anger, and agitation. Plus, memory care facilities offer memory care residents amenities and services that encourage socialization, memory stimulation, physical activity, and mental exercises.
What are the differences between memory care and other senior care?

Memory Care vs. Assisted Living
The difference between memory care and assisted living is that memory care provides more supervision and assistance with activities of daily living than assisted living. Memory care residents typically require a higher level of supervision and assistance with activities of daily living than those who do not have memory loss issues.
For example, a memory care resident may need help with bathing, dressing, grooming, and toileting. In assisted living, a staff member would be on hand to assist the resident with these activities as needed. However, in memory care, a staff member is typically assigned to each resident to provide constant supervision and assistance.
Memory Care vs. Skilled Nursing
The difference between memory care and skilled nursing memory care is that memory care facilities offer both memory-related and medical services to residents, while skilled nursing only focuses on the medical aspect of memory care. Memory care facilities are equipped to deal with memory-related issues, such as wandering and confusion, while skilled nursing is more geared towards providing medical support for residents who have dementia or Alzheimer's disease.
Memory Care vs In-Home Care 
The difference between memory care and in-home care is that memory care facilities provide a more secure environment for residents. Memory care facilities are equipped with safety features, such as alarms, to help ensure the safety of residents. In-home care can be provided in the home of the resident or in another location, such as a family member's home.

How do you know when memory care is needed?
Five Signs To Look For:
You know that memory care is needed when a loved one is no longer able to live safely on their own. There are five key signs that indicate that memory care may be needed:
• Forgetting how to do common tasks, such as bathing or cooking
• Becoming lost in familiar places
• Having trouble following conversations
• Showing significant changes in mood or behavior
• Having trouble handling finances
When your loved one begins to exhibit one or more of these signs, it's time to start researching memory care facilities.
How to choose a memory care facility?
To choose a memory care facility, start by looking at what is important to you and your loved one.
Some things to consider include:
• The size of the facility
• The location of the facility
• The type of care offered
• Activities offered 
Facilities can offer different levels of care, from basic assistance with activities of daily living (ADLs) to more intense memory care for memory loss and cognitive disorders.
Eden Senior Care offers the Encompass Memory Care program which is tailored to provide the best possible care to those with memory loss and cognitive disorders.
This program offers these programs and amenities:
• Art, garden and pet therapy
• Assistance with personal needs including dressing, grooming and bathing
• Culinary nutrition
• Hands-on educational programs
• Housekeeping, laundry and maintenance services
• Musical Memories
• Personalized memory care plans
• Physical, occupational and speech therapy
• Social interactions
This program also offers community service opportunities such as:
• Community Projects
• Confection Connection Baking Club
• Pen Pals
• Quilt Donations to Area Hospitals
• Welcome Baskets for New Resident Friends
What To Consider When Looking For A Memory Care Facility
Does the facility specialize in memory care?
The first thing you need to consider is whether the facility specializes in memory care. After all, memory care is a specific type of care that focuses on those with memory loss.
Physical environment and comfort
You'll also want to consider the size of the facility. A smaller memory care center will likely be more intimate and provide more personalized attention, while a larger memory care center may have more activities and amenities.
You also have to check the comfort and safety of the memory care center. Look for memory care centers that have a secure memory unit to prevent memory-loss patients from wandering off.
Safety
Safety is a major concern, especially when memory loss is involved. This means that memory care centers should be equipped with safety features to protect memory-loss patients and prevent wandering.
Ideally, the memory care center should have a secure memory unit where residents can safely roam without leaving the premises. It's also important for memory care facilities to have security personnel and 24/7 monitoring so that patients are always safe and accounted for.
Staff
The staff in memory care facilities should be specially trained in memory disorders. They should also have a high staff-to-patient ratio to ensure that each patient receives the attention and care they need. At Eden Senior Care, our team of trained dementia professionals deliver expert care with a caring and fun attitude. You will experience peace of mind knowing your loved one is cared for. 
State Licensing
In terms of state licensing, memory care facilities are not required to hold additional certifications or have any special license. However, memory care facilities should be licensed as either assisted living residences or skilled nursing facilities in the state where they operate.
Laundry services and housekeeping
You also need to be sure that the memory care facility you choose offers laundry services and housekeeping. These are important services to have in a memory care setting, as they help to ensure that patients remain clean and comfortable.
Food & Snacks
It's also important to check what kind of food and snacks the memory care facility offers. Patients with dementia can often be finicky eaters, so it's important that they have plenty of options to choose from.
Daily Activities
Another thing you'll want to consider when choosing a memory care facility is the level of activities offered. Many memory care facilities offer a wide range of activities for residents, such as memory games, group outings, and even pet therapy.
You'll want to make sure the memory care facility you choose offers a wide variety of activities that your loved one can enjoy. This will help keep them busy when they aren't at home or with family members.
Medication Management
It's also important to consider the medication management policies of a memory care facility. Some facilities require that all medications be administered by staff members, while others allow residents to self-administer their medications.
You'll want to choose a memory care facility that has a policy you're comfortable with. If you're not comfortable with your loved one being responsible for taking their own medications, then you'll want to choose a memory care facility that has staff members who will administer medications
Payment Options
It's crucial that you inquire about the payment options of a memory care facility before you commit to anything. Many facilities require that residents pay for all services up front, while others allow residents to pay as they go.
Be sure to ask about the payment policy of each memory care facility you're considering, and be prepared to make a decision based on what's best for your loved one. You need to ask about Medicare, Medicaid, or insurance coverage, too.
Private memory care facilities are more expensive than shared memory care facilities, and the cost can be around $200 per day or upwards of $400 a day at some memory care centers. Therefore, you need to make sure that you can afford memory care for your loved one first before committing to this kind of care.
How to find a memory care facility?
To find a memory care facility, you can search online or get help from an assisted living community. You should be able to find memory care facilities in your area if there are any.
When searching for memory care centers online, the best thing you can do is select "memory care" and enter a zip code into Google's search bar. This will generate a list of memory care centers in your area.
Memory Care Costs & Coverage
How much is memory care?
How much is memory care? The average cost of memory care is around $60,000 per year. This is about $5,000 per month. However, the cost of memory care can vary depending on your location. For example, if you live in a major city, the average cost will be higher than if you live in a rural area.
Does Medicare cover memory care?
No. Medicare does not cover memory care. However, if your loved one has a Medicare Advantage Plan or Medicare Supplement Insurance plan that covers memory care, then they may be able to get memory care covered under those plans.
Does Medicaid cover memory care?
Yes. Medicaid will pay for memory care if the person receiving memory care is over 65 years old.
Does Private insurance cover memory care?
Private insurance companies vary in what they cover. Some insurance companies may cover memory care, while others will not. It is important to check with your insurance company to see if memory care is a covered benefit.
Is memory care tax deductible?
Memory care is not tax-deductible. You can, however, deduct the cost of memory care if you or your loved one are receiving memory care as part of a long-term health care facility. 
Additional ways to pay for memory care
There are other ways to pay for memory care including:
Reverse Mortgages
Reverse mortgages are a type of mortgage that allows you to borrow money against your home. The loan does not have to be paid back until the borrower (or borrowers) move, sell, or die. Reverse mortgages are available to seniors who are 62 years of age and older. You can use the money from a reverse mortgage to pay for memory care.
Cashing out life insurance
You can also cash out your life insurance policy to pay for memory care. If you have a life insurance policy that has a cash value, you can use the money from the policy to pay for memory care. You will need to speak with an insurance agent to find out how much money you can get from your policy.
Long-term care insurance
Another way to pay for memory care is with long-term care insurance. If you purchased a long-term care policy before the onset of memory loss, it will likely cover memory care expenses. But if you have memory loss or cognitive impairment prior to purchasing your coverage, most policies will not cover memory impairments because they are considered pre-existing conditions.
Final Thoughts
If your loved one has memory loss, memory care is a great option to consider. It can help your loved one manage his or her memory decline while also helping him or her thrive and enjoy a high quality of life. Although memory care is typically more expensive than other types of senior living communities, there are many ways you can pay for it.
If you're interested in learning more about our memory care program, please contact us today. We would be happy to answer any of your questions!