People can still live well with dementia. That is why it is important to understand the various housing options available to you and your family. Deciding on where someone with dementia will live can be difficult — especially if there are financial or legal considerations — but it's essential to make sure that the person's needs are taken care of and that they have the right level of care and support.
In this blog, we will examine the main housing types for people with dementia, including assisted living facilities, memory care units, skilled nursing homes, and in-home or respite care.
Types of Care Facilities That Provide Support for People with Dementia
There are several care facilities to choose from when considering a place for your loved one with dementia. These include the following:
Assisted Living Facilities
These facilities provide a combination of housing, assistance with activities of daily living, and health care services to those unable to live independently. They typically offer on-site medical professionals, social and recreational activities, housekeeping and laundry services, meals, and transportation.
For people with dementia, many assisted living facilities will have specific programs designed to address their needs. These may include assistance with medication management, memory care, support groups, cognitive therapy activities, and specialized care staff.
Memory Care Units
These dedicated facilities offer secure and supportive environments for people with dementia. Most of the time, caregivers specializing in caring for people with cognitive impairment work in memory care units. They offer a variety of activities designed to promote memory and prevent further decline, as well as socialization and recreational opportunities.
Skilled Nursing Homes
These are places where the elderly receive around-the-clock medical care and can live more independently than they would in a hospital. In addition to providing medical care, skilled nursing homes also offer 24/7 assistance with activities of daily living, such as bathing and dressing.
Skilled nursing homes typically have a team of professionals working together to provide comprehensive care for those with dementia. They may include physical therapists, occupational therapists, social workers, nutritionists, and other specialists who can provide specialized support and care.
In-Home or Respite Care
For those with dementia who wish to remain in their own homes, there are several options for receiving assistance from professional caregivers. In-home care is available hourly or live-in, depending on the individual's and their family's needs. Respite care is also available, which provides temporary relief for family caregivers.
When choosing the right housing option for your loved one with dementia, it's essential to consider their needs and preferences. The most important thing is to guarantee they receive the care and support they require in a safe and comfortable environment. With an understanding of what different housing options offer, you can ensure that your loved one is cared for and living in the best possible environment.
Being an Advocate for your Loved One with Dementia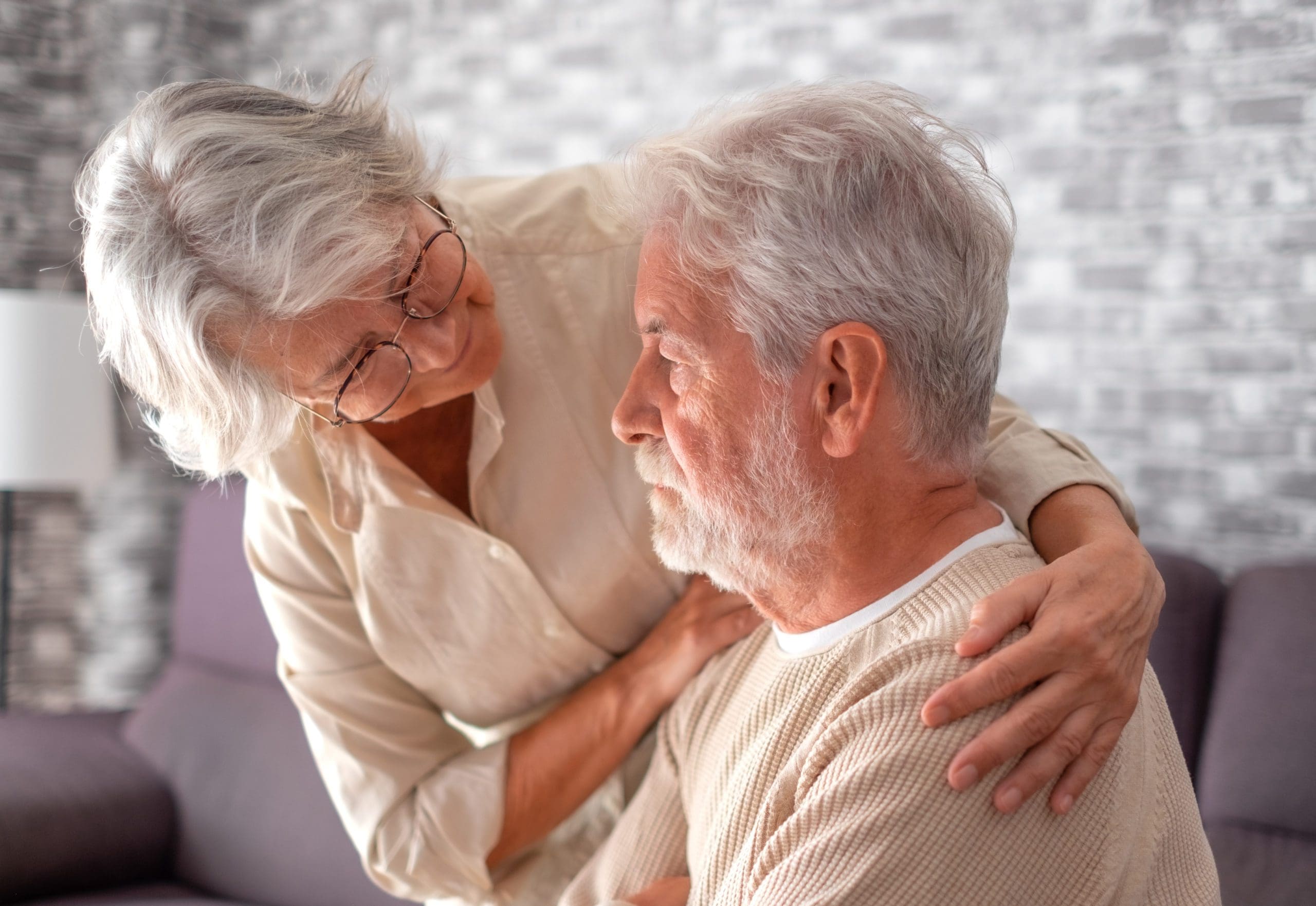 When advocating for someone with dementia, it's important to remember that their needs and preferences should be considered. It can also be helpful to reach out to local resources — such as social workers and home care providers — for additional guidance and support.
It is also essential to ensure that the right legal documents are in place, such as a power of attorney, an advanced directive, and a will. These documents can clarify the person's wishes regarding their care and finances.
Finally, it is important to stay informed about dementia-related research and treatments to be aware of any new options available to your loved one. This way, you can rest assured that you are doing everything possible to give your loved one the best care.
Ensuring Quality Care for Your Family Members
Before you choose a housing option for your loved one with dementia, it's essential to do your research and ensure that the facility meets all of their needs. Make sure to ask questions such as:
What services are offered at the facility?

Are there any specialized programs for people with dementia?

Is 24/7 medical supervision provided?

What activities are available for residents?

Are there staff members who specialize in dementia care?
By doing your homework and asking these questions, you can ensure your loved one receives the best possible care and support. It is also important to remember that a person with dementia may experience significant changes over time, so staying informed and revisiting the housing options regularly is essential.
What Are the Benefits of Senior Housing for Dementia?
The right housing option for a person with dementia can provide a safe and comfortable environment and access to specialized care and support. It also offers peace of mind for family members who are concerned about the individual's safety and well-being.
Additionally, you may find that your loved one has access to more activities and social events in a senior living community. These can be very helpful for keeping their minds and bodies healthy and giving them a way to express their creativity.
Finding the right housing option for your loved one with dementia is essential to ensuring their safety and quality of life. The right environment can help reduce their stress and anxiety and provide the necessary care and support.
Conclusion
The care and support of a loved one with dementia is a long-term commitment that requires patience, understanding, and advocacy. By taking the time to understand the different housing options available, you can make sure that your family member is in the best possible environment to receive care and support.
Even though caring for a loved one with dementia may be challenging, remember that you are not alone in this journey. Contacting other resources and support systems ensures your loved one receives the care and attention they need.