As people get older, they become more and more susceptible to scams. This is because scammers often prey on the elderly, knowing that they are likely to have more money and be less technologically savvy. This article will discuss some tips for seniors on how to avoid being scammed. We will also provide information on what to do if you have been scammed.
Examples of Scams That Seniors Are Commonly Targeted With
There is no doubt that seniors are targeted more frequently by scammers than any other age group. This is because seniors are less likely to report a scam, and they often have more money. Here are some examples of scams that seniors should be aware of:
Health Care/ Health Insurance Fraud
A health care or health insurance scam can take many forms. It might be someone calling you and claiming to be from your health insurance company or Medicare.
They might say there's a problem with your account or that you need to pay for something. They might even offer new services, like free health care coverage, if you give them your personal information.
Other times, scammers might contact you by email, text message, or even in person. They might say they're from a government agency like the Centers for Medicare and Medicaid Services (CMS) or the Social Security Administration (SSA).
They might also claim to be from a well-known company, like an insurance company or pharmacy. Some scammers might even show you a fake ID to try to look legitimate.
Funeral & Cemetery Scams
There are a few different types of funeral and cemetery scams. One type is where someone contacts you after the death of a loved one. They might say they're from the funeral home or cemetery, and they need money for services that were never rendered.
Another type of scam is when someone offers to sell you pre-need funeral insurance. This is insurance that pays for your funeral expenses in advance. The problem is, that there are a lot of restrictions on this type of policy, and the salespeople sometimes don't tell you about them.
Finally, there are scams where someone tries to get you to buy a cemetery plot that doesn't exist. They might say they're from the city or the cemetery, and they'll try to get you to pay for a plot of land that doesn't exist.
If you're ever contacted by someone who says they need money for funeral services, be very careful. It's best to contact the funeral home or cemetery directly to see if the person is legitimate. And if you're thinking about buying pre-need funeral insurance, make sure you understand all the restrictions before you buy.
Counterfeit Prescription Drugs
The FDA is warning seniors about counterfeit prescription drugs that are being sold online. These fake drugs can be dangerous, and they may not work as intended. If you're considering buying prescription drugs online, make sure you do your research first.
Only buy from a reputable source, and never give your credit card information to an unknown website. Be aware of the signs of a scam, such as promises of "miracle" cures or offers that seem too good to be true. If you're unsure about a website, contact the FDA's Office of Criminal Investigations.
Fraudulent Anti-Aging Products
The first step to avoiding anti-aging scams is understanding that there are no quick fixes or overnight solutions when it comes to reducing the visible signs of aging. So be wary of any product that claims to be a "miracle" cure or offers results that seem too good to be true.
Legitimate anti-aging products can help to improve the appearance of your skin, but they will not give you instant results or make you look years younger overnight. Be patient and consistent with your use of any product, and don't be afraid to consult with a dermatologist if you have concerns about its effectiveness.
Anti-aging scams also target seniors with promises of "free" trials or "risk-free" offers. These offers often require you to provide your credit card information, and then you are automatically enrolled in a monthly subscription program that is difficult to cancel. 
If you do sign up for a free trial, be sure to read the fine print carefully so that you understand the terms and conditions of the offer. And always remember that nothing in life is truly free – if something sounds too good to be true, it probably is.
Internet Fraud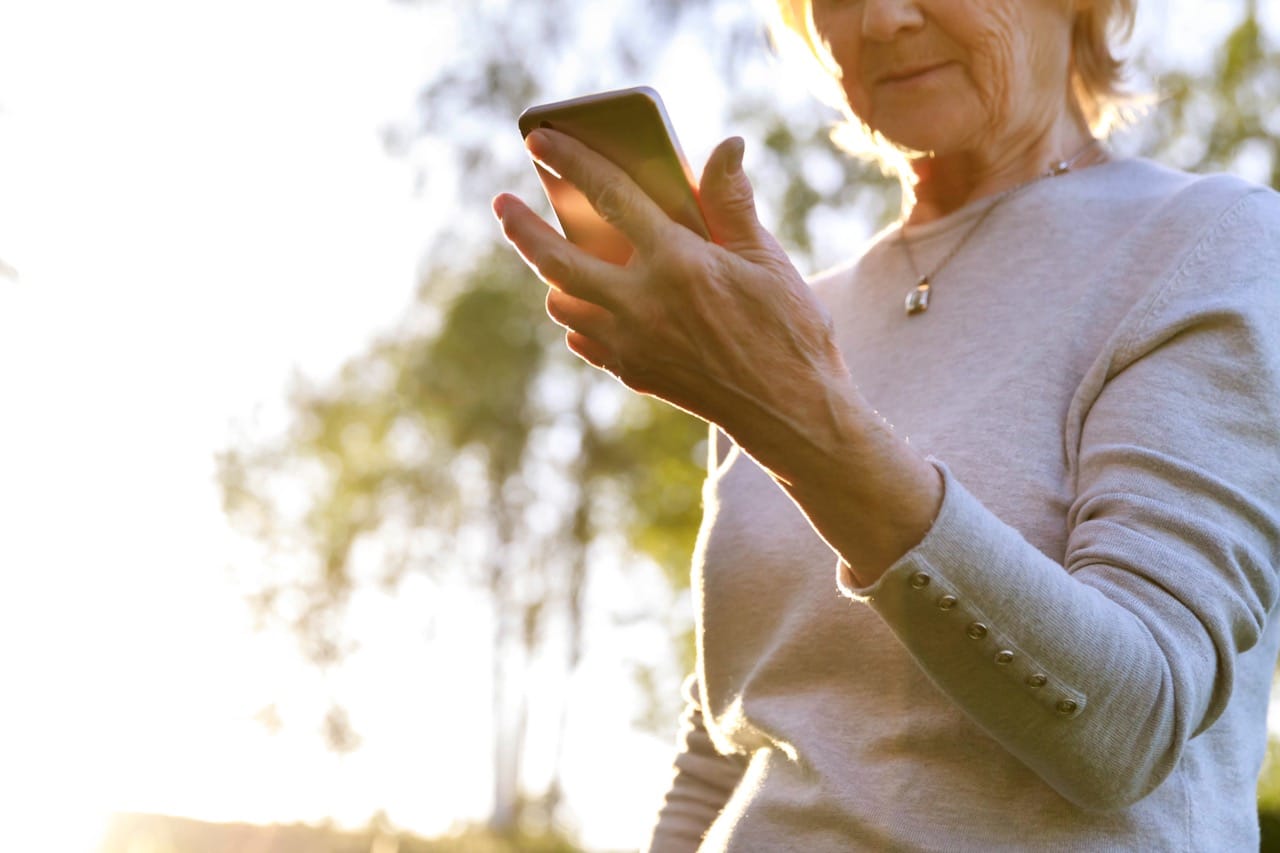 Internet fraud is a type of fraud that makes use of the Internet. According to the FBI's Internet Crime Report, there were more than 300,000 victims of Internet crime in the United States in 2012. The most common type of Internet fraud is phishing, where scammers try to trick people into giving them personal information or money.
Seniors are more likely to be victims of Internet fraud because they are less likely to be familiar with the latest technology and more likely to trust people. Seniors who fall victim to Internet fraud can lose their life savings, their homes, and even their dignity.
Telemarketing
Telemarketing fraud, investment schemes, and even door-to-door salespeople looking to make a quick buck have all been known to target seniors. While it's important for everyone to be aware of these scams, seniors are often seen as easy targets due to their age and experience.
Seniors who fall victim to telemarketing fraud can end up losing thousands of dollars, and in some cases, their life savings. Investment schemes can leave seniors penniless, and door-to-door salespeople may take advantage of seniors who live alone.
What Are The Warning Signs of a Scam?
There are a few warning signs that can help you spot a scam. Below are some red flags to watch out for:
You are asked to pay for something in advance, or you are offered a "free" trial in exchange for your credit card information.

The offer seems too good to be true (e.g. a weight-loss product that promises instant results with no effort on your part).

You are pressured to make a decision quickly, or you are told that the offer is only available for a limited time.

The person you are dealing with is evasive when you ask questions, or they refuse to give you their contact information.

You feel like you are being harassed or threatened.
If you see any of these warning signs, it's best to walk away and not give into pressure. Remember, there is no such thing as a free lunch – if someone is offering you something for nothing, it's likely a scam.
How Can Seniors Protect Themselves From Scams?
There are a few things seniors can do to protect themselves from scams:
Educate yourself about the most common types of scams and how to spot them.

Be suspicious of unsolicited offers, especially if they come from someone you don't know.

Never give out personal information, such as your social security number or credit card number, unless you are sure you are dealing with a legitimate company.

If you are unsure about an offer, get a second opinion from a trusted friend or family member. You can also contact your local Better Business Bureau to find out if there have been any complaints about the company in question.

Don't be afraid to say "no" – you have the right to end a conversation or transaction at any time.

Hang up the phone if you feel like you are being pressured into something, and don't open the door if you don't want to talk to someone.

You can also report suspicious activity to your local police department or the FBI's Internet Crime Complaint Center.

Never send money to someone you don't know

, and never give your credit card number or bank account information to someone you met online.
By following these tips, seniors can protect themselves from becoming victims of scams. Scammers are always coming up with new ways to trick people, so it's important to be aware of the latest scams and how to avoid them.
What Should Seniors Do When They Have Fallen Victim to Scams?
It is an unfortunate reality that many seniors will fall victim to scams at some point in their lives. If you or someone you know has been scammed, there are a few things you can do:
1. Contact your local police department and file a report.
Contacting your local police department is an important first step. This will allow authorities to investigate the scam and possibly catch the person responsible.
2. Contact your bank or credit card company and cancel any payments that have been made.
It's also a good idea to contact your bank or credit card company to cancel any payments that have been made and to report the fraud. This way, you can avoid being held responsible for any unauthorized charges.
3. Contact the Federal Trade Commission and file a complaint.
The Federal Trade Commission is the government agency responsible for consumer protection. Filing a complaint with the FTC can help them investigate scams and stop them from happening to other people.
You can also report scams to the Better Business Bureau or your state's attorney general's office, especially if you have been contacted by a scammer who is based in another state.
Scams can be devastating, both emotionally and financially. But by taking some simple steps, seniors can protect themselves from becoming victims.
Conclusion
A lot of seniors are worried about becoming victims of scams, and for good reason. Scammers target seniors because they are often more trusting and less likely to report a crime. But there are things you can do to protect yourself.
Start by being aware of the most common types of scams targeting seniors. Educating yourself and your loved ones can help protect yourself and your finances.
These days, seniors should be just as cautious as everyone else when it comes to online activity. Be sure to use strong passwords, avoid clicking on links from unknown senders, and never give out personal information online. Contact your local law enforcement immediately if you think you may have been a victim of a scam.